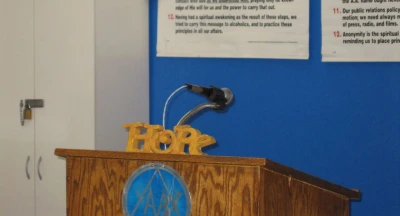 Business Meeting
SNL conducts monthly business meetings the second Saturday of each month. All members are welcome to attend. Besides the business meeting, SNL has created an ("IGCD"). First written in 1983, it was designed specifically for members to learn how SNL works. The IGCD is used each year during SNL's annual Group Conscience meeting.
Informed Group Conscience Document
This docment is a record of some of the discussions held during Steering Committee meetings of the SNL Group, organized for easy reference. This is set down so that those who follow may take advantage of the experience offered here. These are not "by-laws," but rather a record of decisions made which took into account the available experience, wisdom, and informed group conscience.
Steering Committee
| | |
| --- | --- |
| Group Chairperson | Chris H |
| Group Secretary | Kami |
| Treasurer | Mike H |
| Finance Coordinator | Fran |
| Facilities Coordinator | Ian |
| Literature Coordinator | David G |
| Refreshment Coordinator | Clay |
| Birthday Coordinators | Gary O / Yvonne |
| Events Coordinator | Lynn P |
| Speaker Coordinator | Laura D |
| General Services Rep | Kris U |
| Intergroup Representative | Victor C |
| Womens Sponsorship | Julia J |
| Mens Sponsorship | John B |
| Hospitals and Institutions Rep | Dave F |
| Public Information (PI/CPC) | Kris U |
| Noon Meeting Coordinator | Marko |
| 6 PM Meeting Coordinator | Martin B |
| Evening Meeting Coordinator | Thomas K |
| Midnight Meeting Coordinator | Ames |
| Secretaries Workshop | Chris C |
| Announcements Coordinator | Martin B |
| Group Archivist | Linda |
| Website Coordinator | Keith |